Puja - Get rid of Negative Energy with Pujas and Pariharas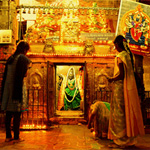 Pujas are the answer to the question "How to Overcome Negative Energy" - Happiness and peace are the most precious gifts of your life. You have to undergo several obstacles before possessing these divine blessings. The "obstacles" you face on the pathway of success is the "negative energy". Removal of negative energy is possible only through a divine positive vigor, Pujas and pariharas (remedies).
Gods and goddesses are the divine power who help in removal of negative energy and mark an end to the negative forces that invade your life. It is believed that they emerged just to help the mankind during times of difficulties. Their aggressiveness will unchain you from the sufferings of enemies, evil eyes, health ailments, obstacles and other mental traumas.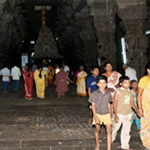 It is strongly believed that the sufferings you endure during this lifetime are the effects of bad karma from your previous lifetimes. The Gods' blessings will liberate you from negative energy and bless you with the drive to win the challenges of life. There are special divine techniques to approach Gods and goddesses to get rid of any negative energy. Performing Pujas and Pariharas will gift you with the best things of life. The powerful vibrations of pujas will help you get rid of negative energy in any form-- enemies, accidents, evil eye casting and other hostile elements. The Goddess will shield you with positivity, peace and prosperity forever and ever when you try accessing her divinity.
Pujas are the recommended divine solution to conquer all your lost powers and to sweep away your misfortunes, health ailments, obstacles, rivalry and other bad spirits! You will cherish the best of your moments when you are enfolded with dynamic powers.