Kubera Rituals/Pooja
Kubera Rituals - A Divine Banker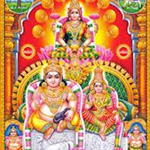 We all know that Goddess Lakshmi is the lord of Wealth. Lord Kubera is also the lord of wealth who blessess his devotees with enormous wealth. Lord Kubera, who is said to be the divine banker of heaven is invited and invigorated with syllables and mantras meant for him. Devotees who sincerely pray for a debt free life and a life with financial and material comforts will be granted with what they ask for.
As Lord Kubera, the divine banker, apart from Goddess Lakshmi revealed his presence to people, to bless them with the following:
Well flourished life
Material and financial profits and gains and
Peace, health and prosperity
People who are planning to start business, should plan to perform this pooja before starting the venture which will help them expand their profits and wealth.
Performing Lakshmi kubera pooja will make both the goddess lakshmi and kubera happy and in-turn they will shower wealth on us. As per the belief, this pooja will relive us from debts and increases our income and inflow of money.
After performing the Pooja, we will send over the Prasad (vermillion/sacred ash). If you are able to attend the Pooja, you will be given the Prasad in person, or else this will be sent over to you. Please be informed that it might take 4-7 business days for your Prasad to reach you.